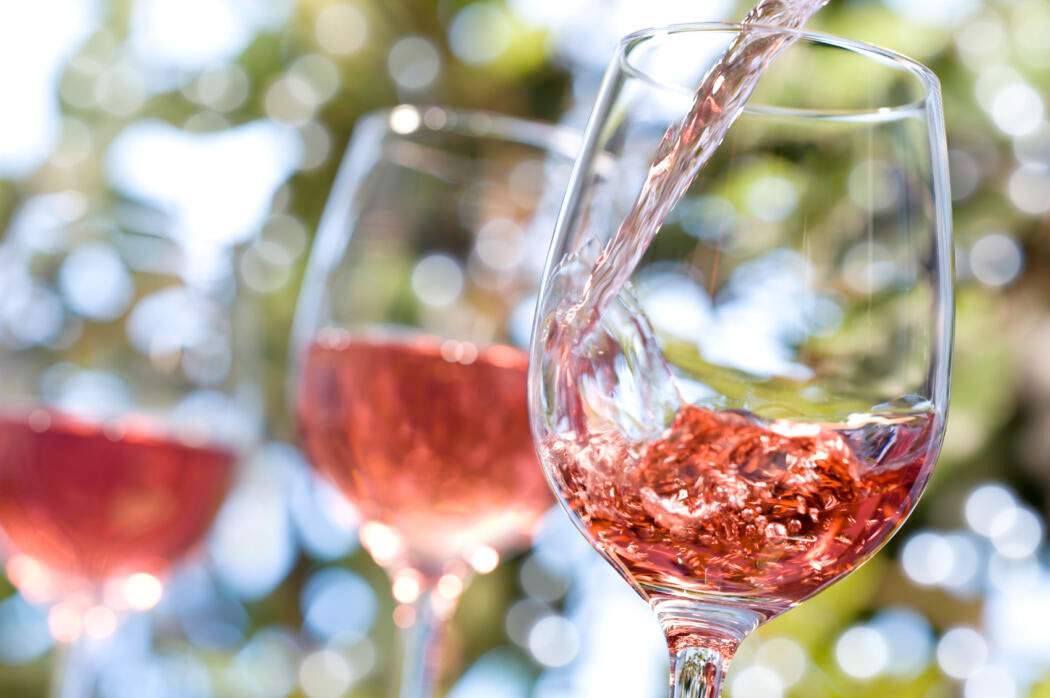 It is defined rosé , but it is, more precisely, a red vinified in white . Its organoleptic value, fresh and fine , the peculiar chromatic intensity and taste, in addition to a particular longevity, they make it completely different from other types of rosé. The Cerasuolo d'Abruzzo it is a wine that is usually appreciated in its own young version , but it can also be proposed aged and in this case he really manages to surprise, because he expresses himself in a very interesting way too. Let's find out what they are the 10 things to know on the Cerasuolo d'Abruzzo.
The vine
Its grape is the Montepulciano . Cerasuolo d'Abruzzo is obtained, in fact, from processing of his grapes in purity , which, however, are harvested in an earlier period than those used for red wine. It should also be remembered that, for this reason, for many years Cerasuolo And Montepulciano have been part of the same DOC.
The vinification
The Cerasuolo d'Abruzzo is obtained with different techniques of winemaking , all oriented to the final result of a wine characterized by lightness and liveliness .
The first technique is that to make vinification in white the Montepulciano grapes, that is without any contact between the skins and the must during the maceration period and this is a procedure that is obtained by means of the so-called soft pressing .
You can also follow the technique, called, of bloodletting : it is taken a certain amount of wort from what you are using to make a red wine e he comes made to vinify in white .
Still another technique is that of Svacata and has very ancient origins: to the grapes that have been made vinify in white a part of ripe grapes is added during fermentation done ferment in red with the skins.
The Cerasuolo d'Abruzzo Superiore DOC
This other denomination of the Cerasuolo d'Abruzzo DOC is defined Superior , as its production must follow stricter rules .
Another feature of it is the higher alcohol content compared to the Cerasuolo d'Abruzzo DOC and which starts from 12.50 ° .
The Superior has a color cherry pink and to the nose it offers a complex and more intense range, which it collects vinous, fruity, floral, spicy notes . On the palate it is told in a way balanced And harmoniously delicate .
The origins of wine and the term
Currently the Cerasuolo d'Abruzzo it is considered one of the most prestigious and renowned rosés produced in Italy. In 2010 became the first wine of this type to obtain the Designation of Origin Controlled , a recognition that, among other things, it has given a very specific identity , making it completely independent from Montepulciano.
In distant times it was a peasant wine , but of quality , whose processing, more complex than that of red, was handed down orally. It was usually reserved to the guests , but it could be tasted during lunch in the countryside , in the break of the well-deserved refreshment during the hard work in the fields.
The word with which it is identified, cherry , It means Cherry and in dialect it sounds cirasce or cirici or cirice . As for its origin, there are many possible interpretations. It could, in fact, derive from the late Latin term cerasium or from the older Greek term cherasion or even from the Neapolitan term cerasa : all words which, of course, indicate the same meaning.
Color
The Cerasuolo d'Abruzzo has its typical color Cherry red which differs in several shades that can be more or less brilliant. It is a shade that remains well consistent in the moment of rotation of the cup , on which, in fact, he leaves some bow shapes quite marked.
Could it be interesting for you: 10 things you need to know about Montepulciano d'Abruzzo
The scent
On the olfactory examination announces himself with his own fruity notes and of delicate orientation: they refer to fruits such as raspberry, cherry, pomegranate . These are then accompanied by fresh notes flowers of carnation and geranium and has a background, instead, spicy , which is expressed in a delicate way.
His intensity and his complexity , from this point of view, they can be considered medium and, on the whole, it can be said that to the nose it presents itself as a wine that can be defined quite complex.
The taste
On the gustatory examination the Cerasuolo d'Abruzzo stands out for freshness and balance , so it handles well both persistence and softness . Finally, it has a mineral finish , in addition to proposing, at times, a hint of almond . It is a wine that can be defined dry, light, fine, harmonious, quite persistent and slightly tannic.
The serving temperature
It should be served at a temperature that goes from 12 to 14 degrees , ideal for preserving its characteristics. There bottle it must be open at least half an hour before to pour the wine into glasses, so that, then, it can be appreciated in the round in its olfactory and taste peculiarities.
His glass
The most suitable glass for Cerasuolo d'Abruzzo is the classic red wine glass . Its shape rounded and comfortable it is, in fact, the right one to be able to admire thoroughly his colour and the various nuances , as well as giving it the space it needs for let release its fruity and floral olfactory notes.
Food pairings
Fresh, clear, balanced wine , goes well, of course, with dishes based on fish , sea and lake, prepared according to various cooking methods: from the grill to the oven . It goes very well with the classic soup and the magnificent soup in the two versions, the Vasto and the Julian.
It is a very suitable wine also for the aperitif , for the appetizer and for first dishes with a delicate flavor, starting with risotto , but it is also perfect with one legume soup , thus creating a nice contrast with its freshness which is very interesting.
As for the meat , goes well with the balance and delicacy typical of White meat , especially when it comes cooked roast . It is also perfect with the medium-aged cheeses , therefore that they are not particularly intense in flavor and aroma and are more than delicious when accompanied bruschetta with spreadable cured meats .
Could it be interesting for you: 10 things you need to know about Trebbiano d'Abruzzo