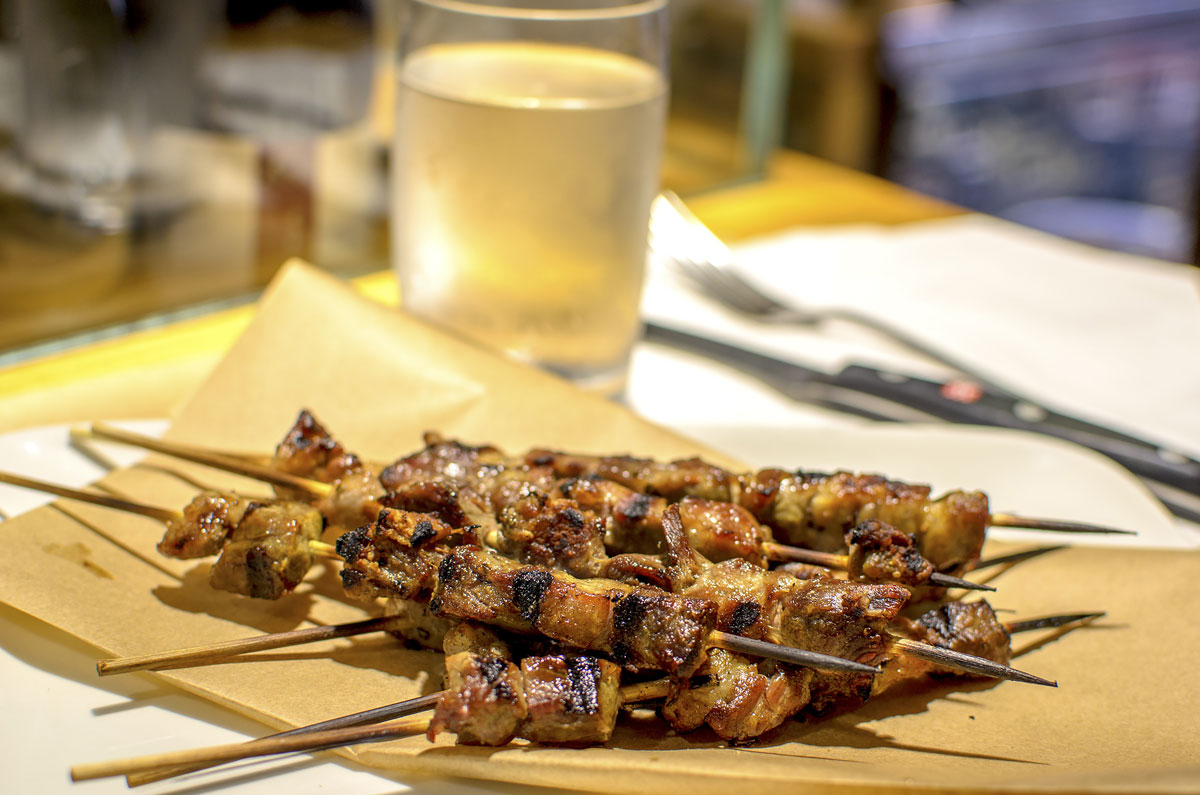 The typical products of Abruzzo gastronomy tells the many facets of the region and of a nature that here is reallyfruitful and generous . Let's find out what they are 20 exquisite and irresistible specialty that give the palate an experience of taste and organoleptic quality.
Canestrato of Castel del Monte
Pecorino cheese from Abruzzo , whose origins date back to the times of transhumance towards Puglia, the Canestrato of Castel del Monte takes its name from the typical shape it takes after being stored in its basket to be put into shape. It is characterized by a paste that remains creamy even when it is aged for over a year and offers a taste intense, spicy, but harmonious. The Fresh canestrato , ie aged for 2 months, has, instead, a less intense aromatic range and also proposes a peculiar final window sweetness .
Amatrice pillow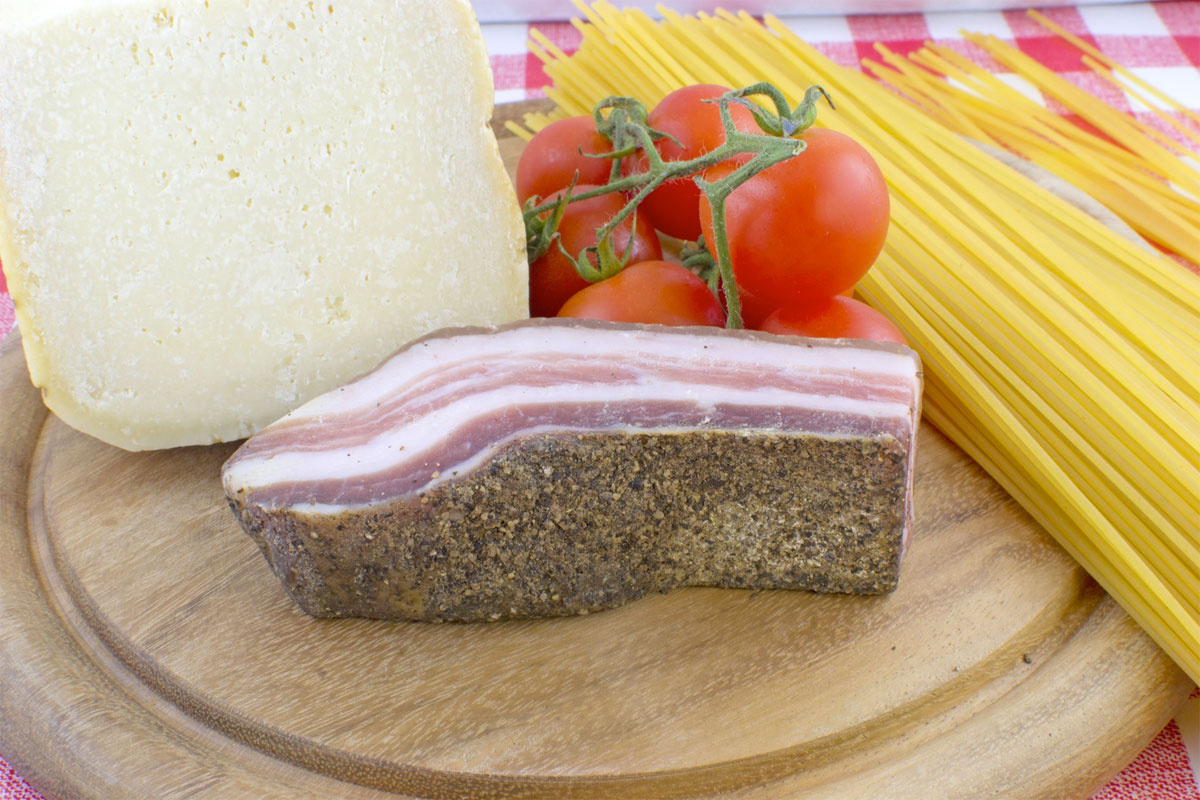 The Pillow of Amatrice , famous for its voracious and genuine gluttony, it is used in the preparation of the classic recipe pasta all'amatriciana . It is a typical product that refers to the area that was once part of Abruzzo Aquilano and of which a part now falls within Lazio. It is a pillow that is characterized by a strong and intense flavor , made even more delicious by the addition of pepper . It has a compact consistency , a unique and inviting scent and visually offers the eye the contrast between the white fat and the light red hue of lean meat.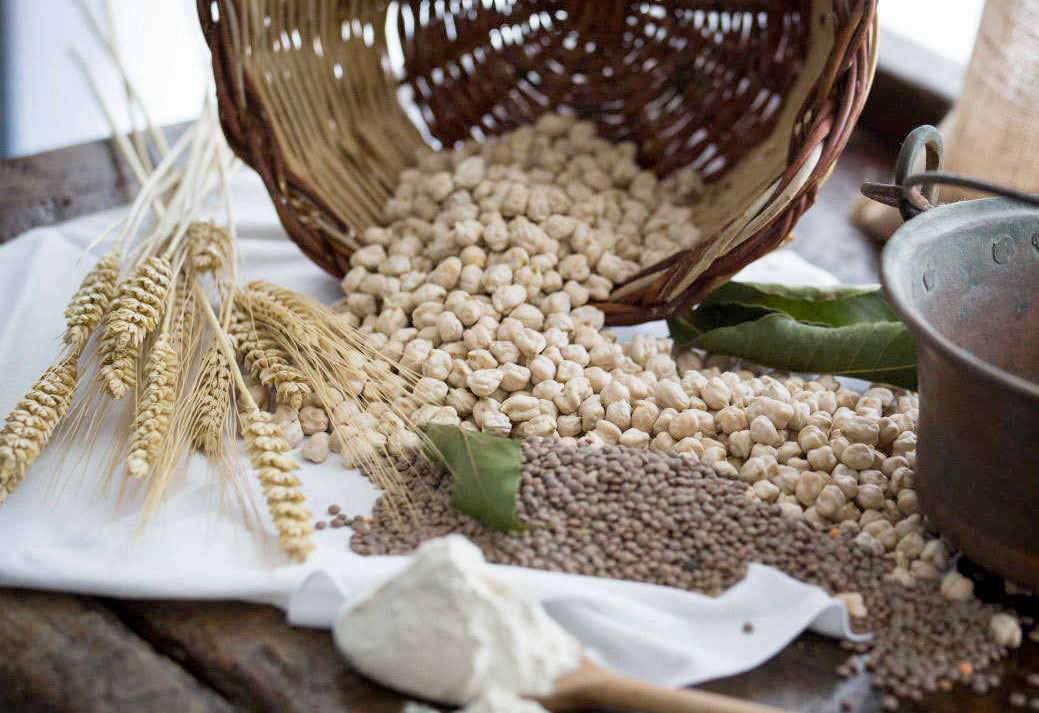 The Navelli chickpeas I'm Slow Food Presidium . Grown and produced in the homonymous plain, in the province of L'Aquila, they have one small size , a mild flavor, they are light in color and smooth . However, there is another variety characterized by an obvious roughness of the surface, by a color dark red and gives a stronger flavor. The Navell chickpeas i are a very versatile ingredient that enriches different recipes in a unique way. I am, in fact, delicious with chestnuts in the classic soup, they are perfect like side dish and turn into a super genuine ingredient for recipes with pasta hand made , as well as being used to do the delicious stuffed with cagionetti.
Ventricina teramana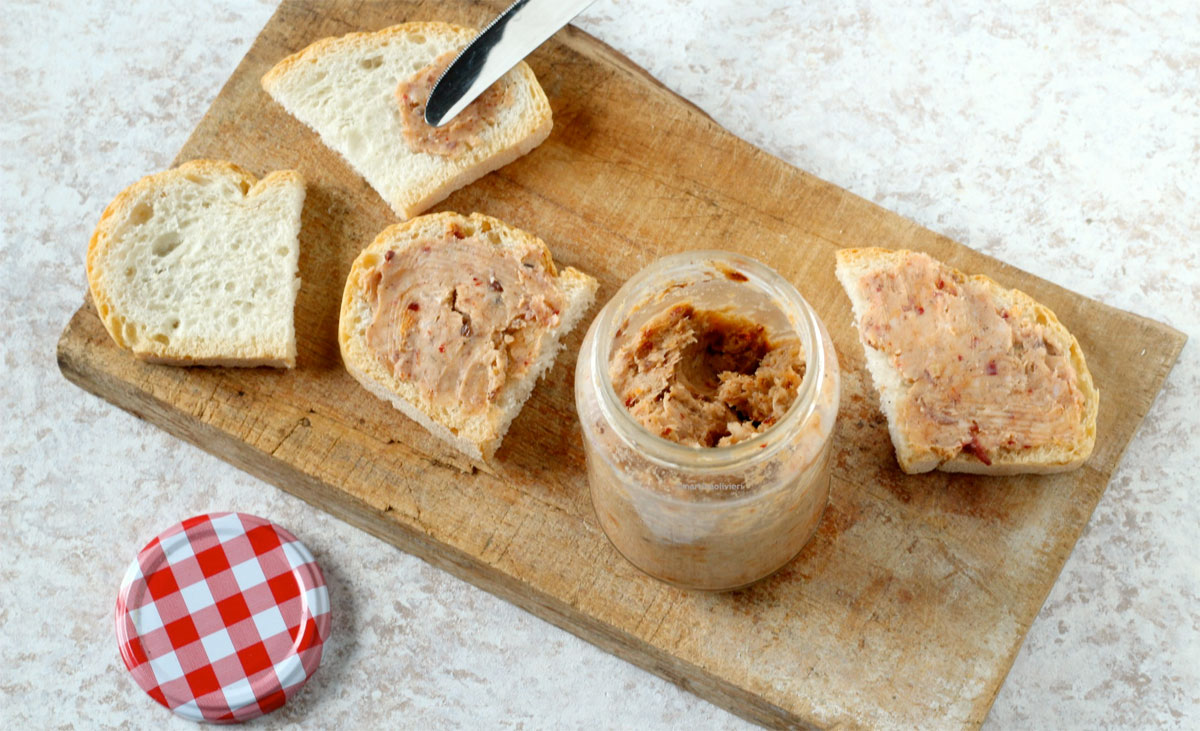 The Ventricina teramana prepares with very finely ground pork , so that the final result is a spreadable salami greedy. The meat is enriched with chilli, sweet and spicy , with pepper paste, with salt, garlic, white pepper and black pepper, rosemary, fennel seeds, orange peel and other local spices. It is sold both bagged and contained in glass jars. His seasoning is short , about 3 months, and is also excellent consumed only a few days after its processing. His peculiar gluttony it tastes perfectly spreading it on hot or toasted bread .
The saffron from L'Aquila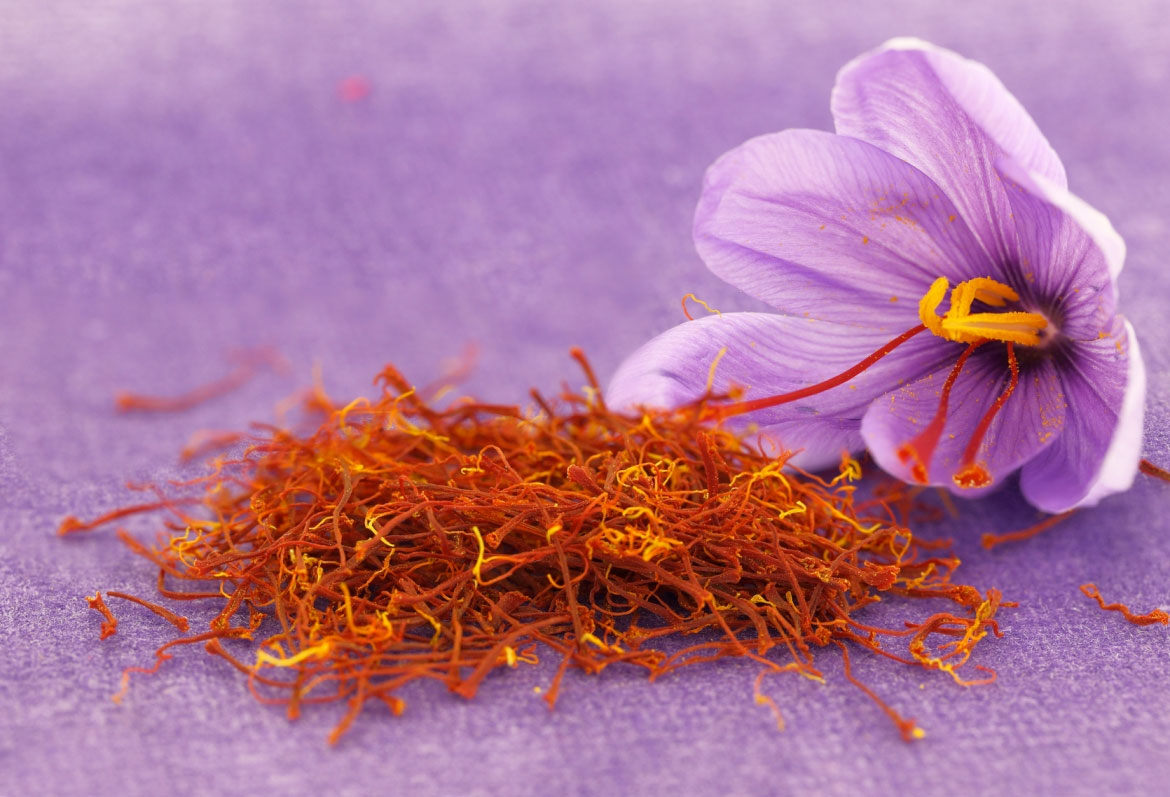 The saffron from L'Aquila is produced exclusively in the Navelli Plateau and since 2005 is part of the a Protected Designation of Origin . It is characterized by a beautiful intensity both for his bright red color , both from the point of view of a flavor that is well defined . Precious and famous all over the world for its quality, it is the precious ingredient to be used for many recipes: from classic risotto to the preparation of many excellent desserts . In the version ground it is used directly at the end of cooking, without further steps, while the one in wires must be in advance dipped in hot water or broth for at least an hour to get it to resume.
Arrosticini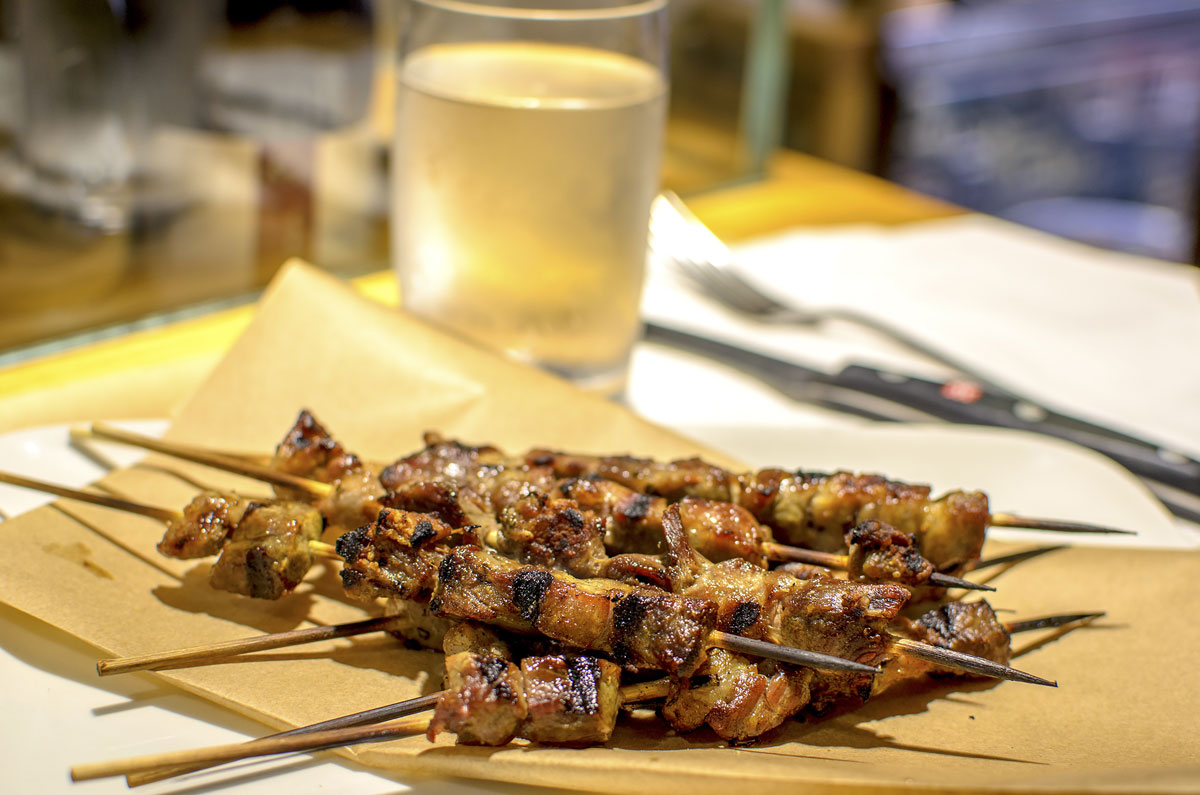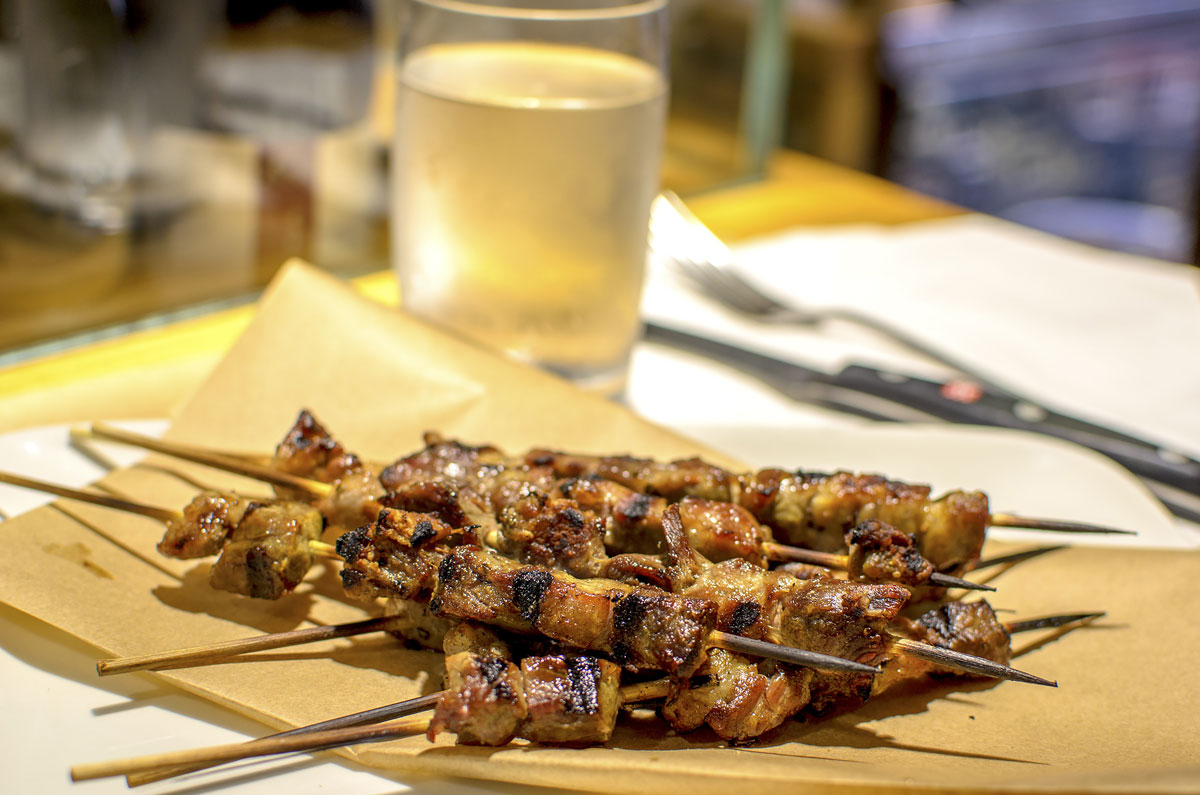 These delicious sheep meat skewers they are famous all over the world for their genuine gluttony and can be considered the gastronomic symbol of Abruzzo . They are prepared by cutting the meat into small cubes which are then inserted into the so-called cippe . After having them well cooked on rostelliera , taking care of the temperature of the fire and the timing, the skewers they can be enjoyed by pulling one or more pieces at a time directly from the skewer and are combined with a good Montepulciano d'Abruzzo , with its beautiful intensity, it is perfect.
Abruzzo truffle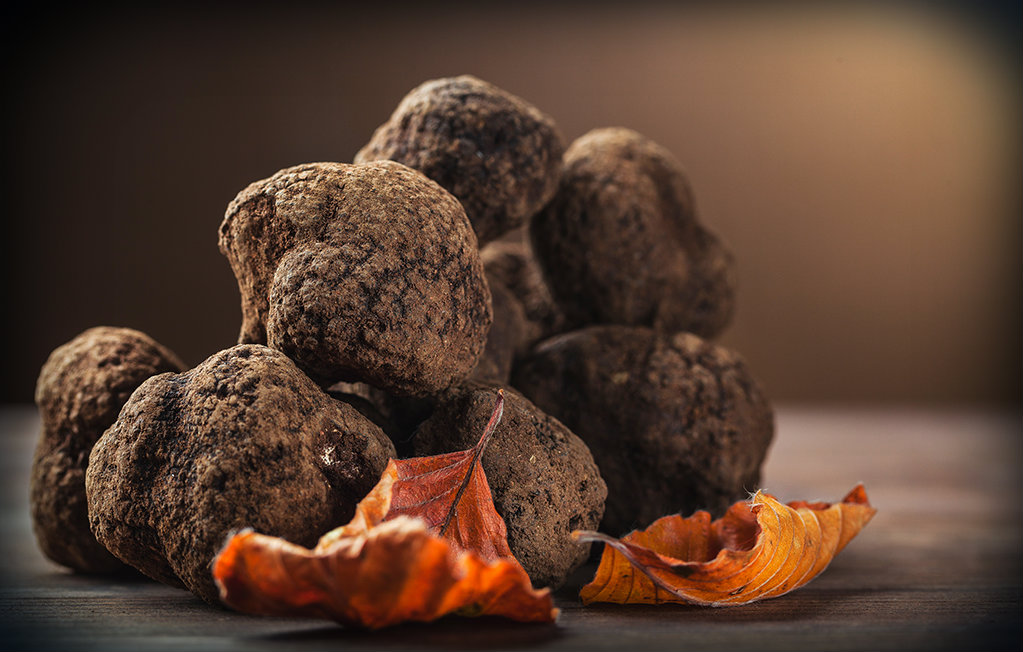 The Abruzzo truffle it is a typical product of the highest quality that is excavated throughout the region in its 28 varieties and in its various types. From Precious Black Truffle to White Precious, to Summer Black, to Winter Black : the choice available is wide and always very valuable. The Abruzzo truffle , which falls between i PAT , Traditional Agri-food Products, is a essential ingredient for many typical regional recipes, starting with transforming into condiment of excellence for the classic pasta alla chitarra . Together with i porcini mushrooms moreover, it gives rise to a exquisite sauce, very versatile and very greedy .
Ventricina vastese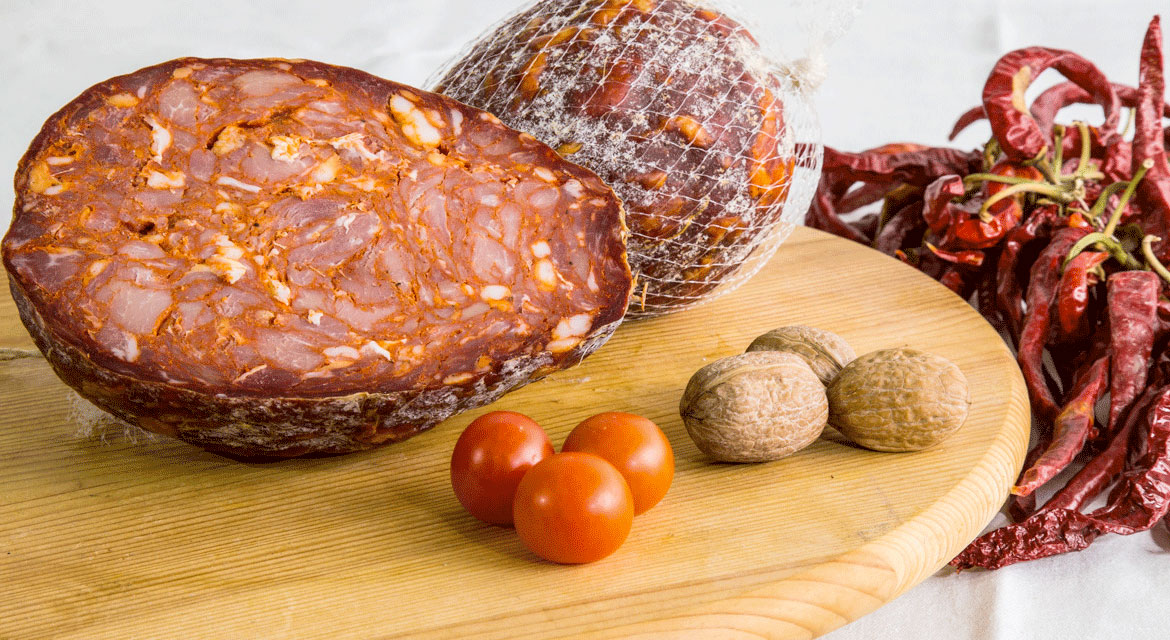 With its typical red-orange color, the Ventricina vastese it is a cured meat that puts taste first. It is prepared with i finest cuts of pork enriched by the powder of sweet pepper and spicy to which the fennel wild , as well as salt, pepper, garlic. It is aged for a period that can be up to 7 months long. It has a coarse grain and its flavor is offered with a spicy and spicy tone which makes it unique. There Ventricina should be enjoyed crumbled on bread and it is also a great ingredient for preparation of gravy and soups .
Pecorino from Farindola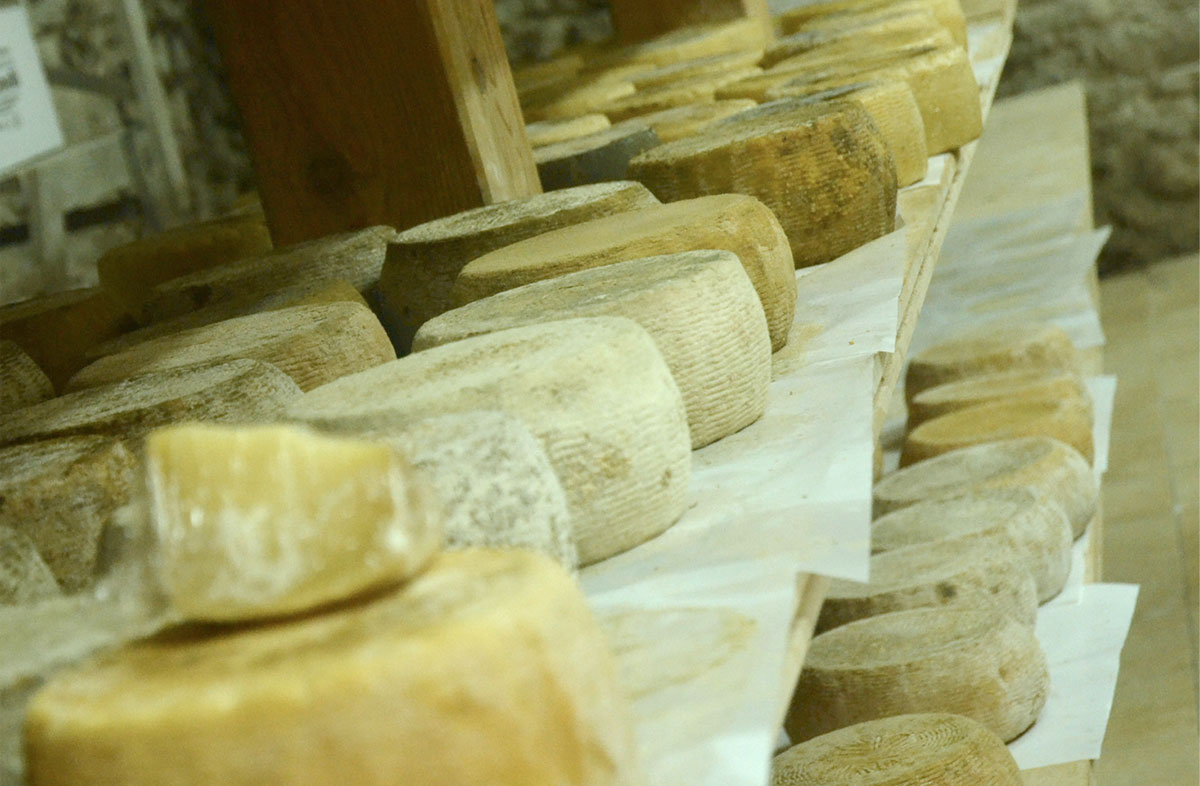 What makes the Pecorino from Farindola and the pork rennet which is used in its processing. Produced in a few municipalities that fall within the territories of the province of Pescara and Teramo, it has a intense and decisive flavor which also tastes well in fresh cheese and which, of course, is even more pronounced in that subjected to seasoning . Recommended enjoy it alone or, at the very least, accompanied with one slice of quality homemade bread . When young, it goes well with a good one glass of white wine , the seasoned pecorino di Farindola, on the other hand, should be completed with the intensity of a full-bodied red.
Gentian liqueur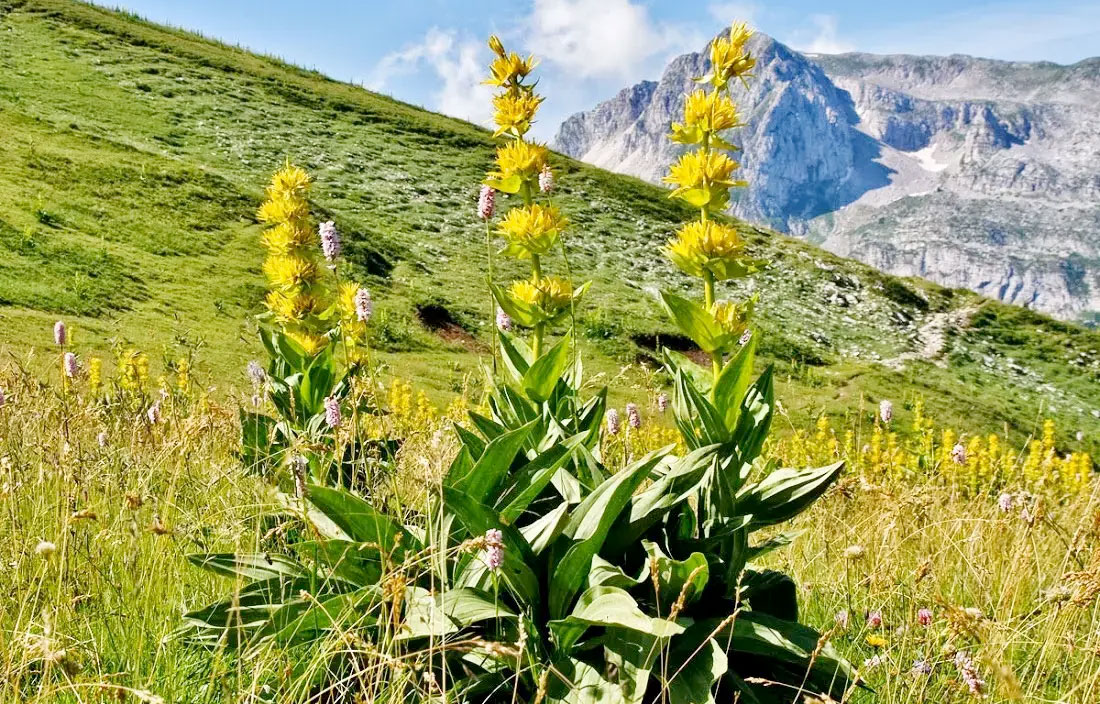 Defined the Abruzzo liqueur , in the glass it shows its beauty amber color and its warm shades. It is prepared using roots of Gentiana Lutea – a rare and, therefore, currently protected plant – which are made macerate for about forty days together with alcohol, wine and sugar . Its flavor vibrates towards the bitter and for his digestive virtues the Genziana liqueur is the one that concludes perfectly lunches and dinners based on elaborate and rich menus like those of feast days.
Sugared almonds from Sulmona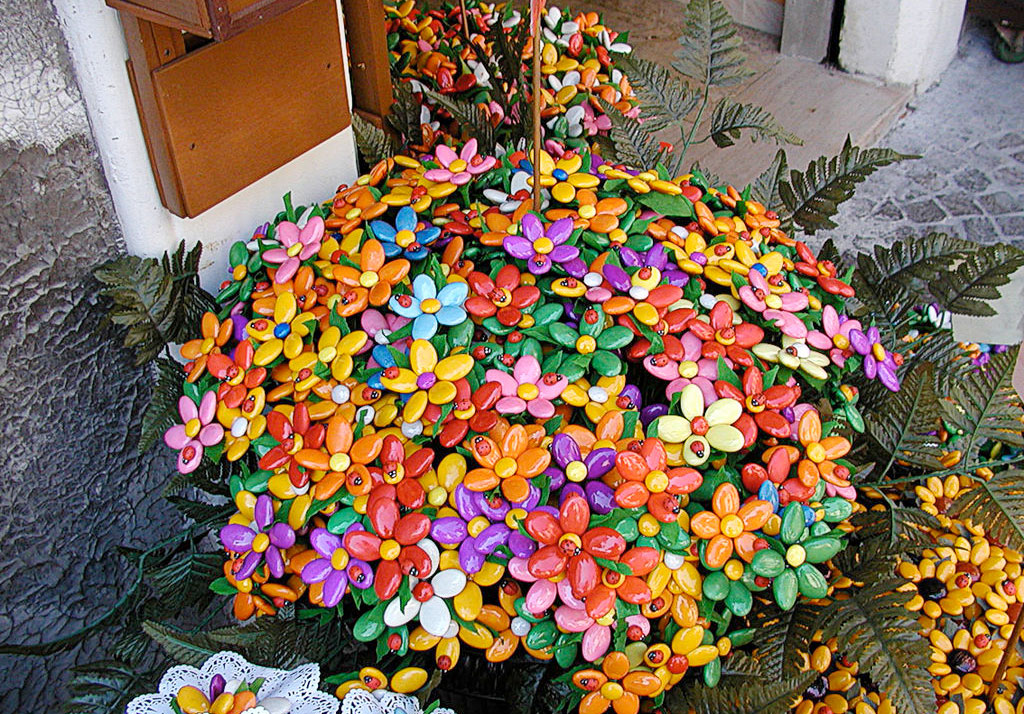 World famous, i Sugared almonds from Sulmona , a locality in the province of L'Aquila, are real works of art for the palate and beyond. Beautiful in their different compositions in the form of a bouquet , I'm smooth , available in different types of taste and colors . They are prepared using ingredients from very high quality and are processed in special containers of copper or steel . The classic typology is based on almonds which come exclusively from the territory of Peligna Valley and from Sicily and which are covered with layers of white or colored sugar . Other varieties provide for the use of chocolate, hazelnuts, pistachios, candies and so on.
Solina Wheat from Abruzzo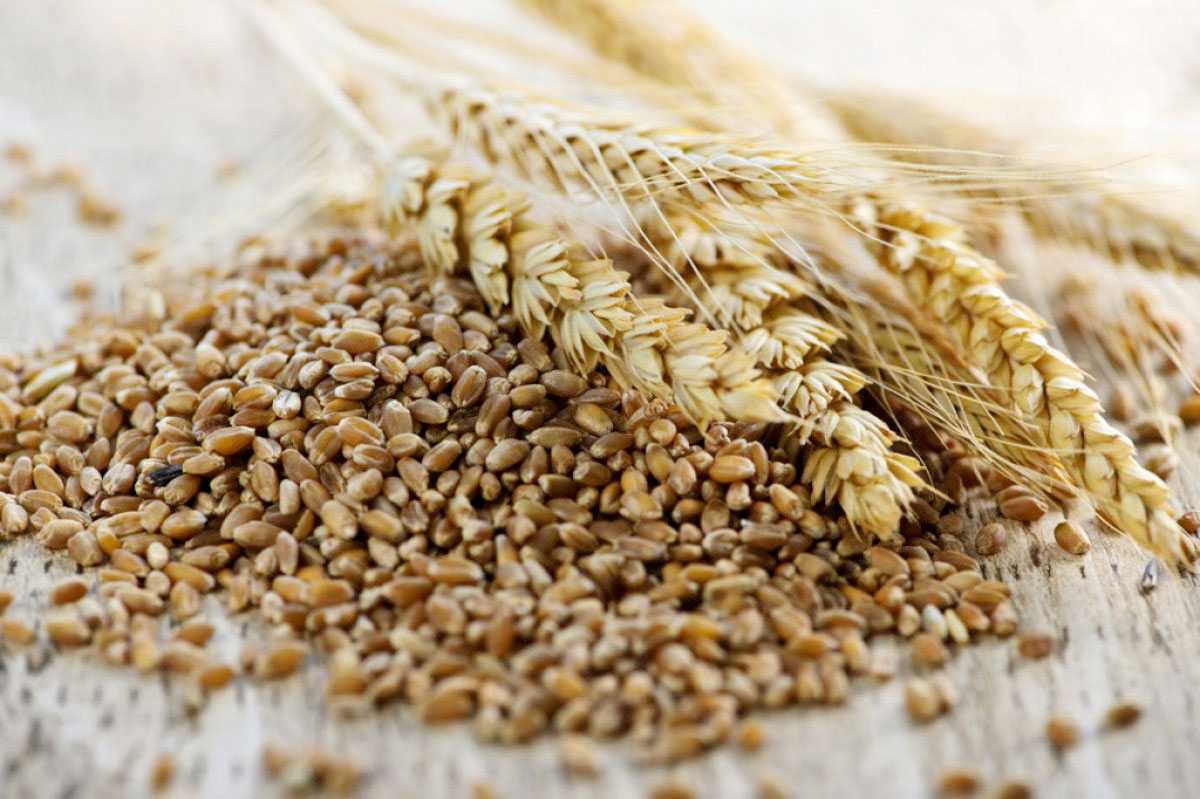 Slow Food Presidium , the Solina Wheat from Abruzzo it is a very variety ancient and precious . It is grown in L'Aquila side of the Gran Sasso : this is the most suitable territory to guarantee its very high quality. The Solina wheat it must be cultivated, in fact, at high altitudes and at low temperatures : conditions that allow him to express himself best from the point of view of the final organoleptic result. His flour is the basis of the preparation of scrippelle from Teramo , of an excellent hand made pasta and a bread with a unique flavor.
Lentils from Santo Stefano di Sessanio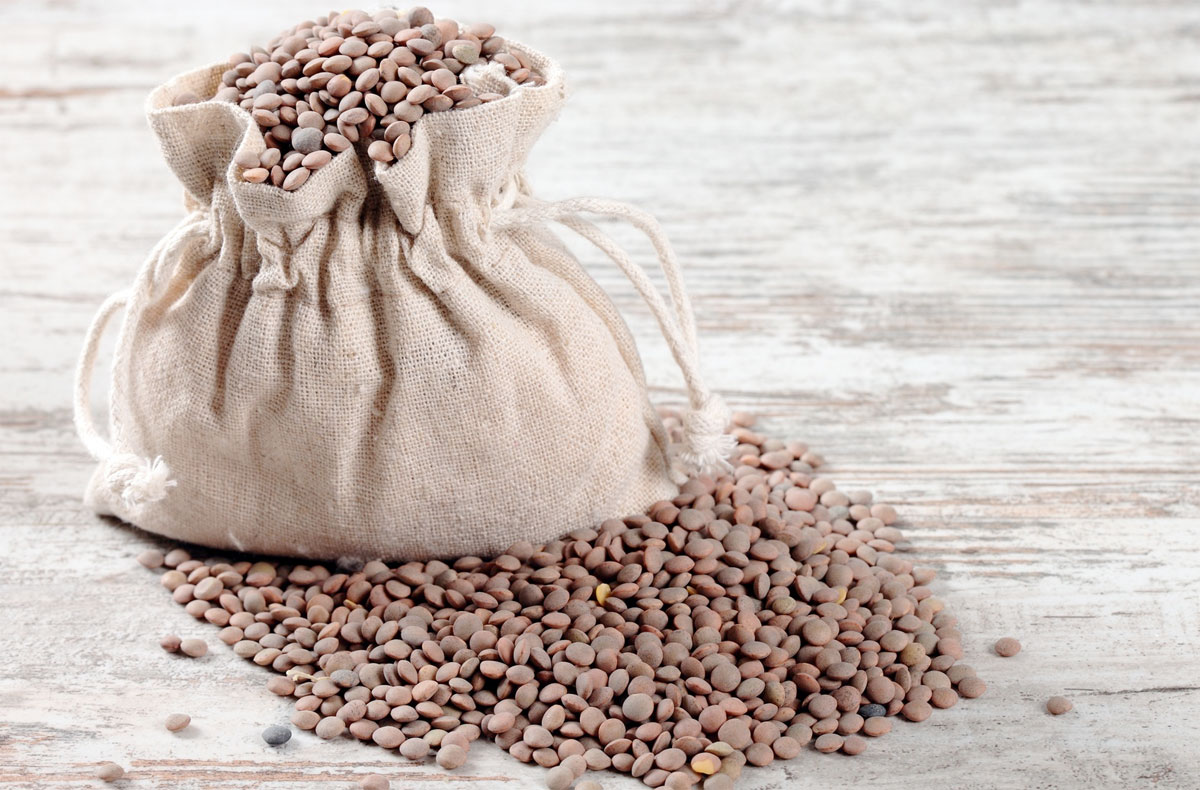 The Lentils from Santo Stefano di Sessanio , a splendid village in the province of L'Aquila, have one very small size , a dark color and a peculiar flavor . They are grown at high altitudes, the ideal one is a 1200 meters , but you can go as far as 1600 meters . I'm very delicate , so they don't need to be soaked before cooking. For the intensity of their flavor they are ideal to be enjoyed simply prepared in soup . In this recipe a few other ingredients are added, including the red garlic of Sulmona. They must be cooked in a earthenware vessel and should be served accompanied by crunchy bread prepared in a pan.
Abruzzo honey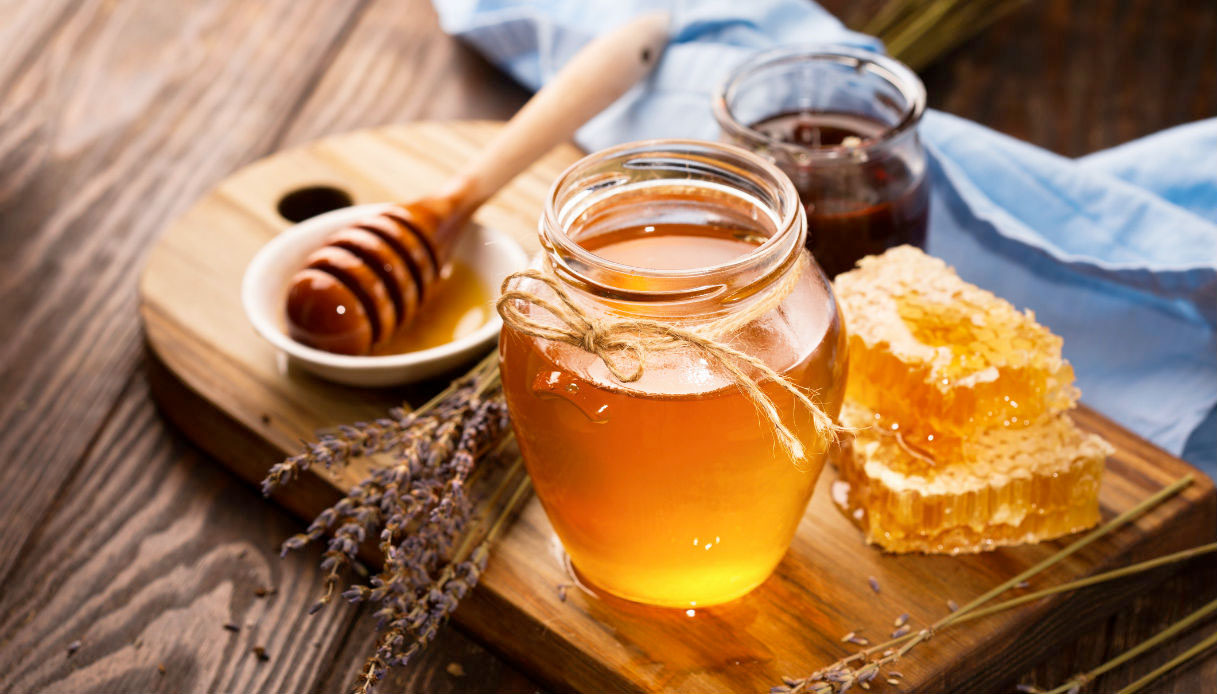 The Abruzzo honey , Slow Food Presidium, is produced in its own three types in the locality high quote , in the inaccessible territories of the L'Aquila mountains. The Savory honey (or Thyme Honey) is very rare: from yellow to green color , it tastes particularly intense and persistent that vibrates towards the bitter. The Millefiori Honey , on the other hand, varies, both in the color , from light to dark, both in taste , from sweet to bitter, depending on the type of flowers used. The Honey of Witchcraft is a specialty of light color and with a purely flavor floral , as well as having the characteristic of being a honey that can stay liquid for a long time.
Parrozzo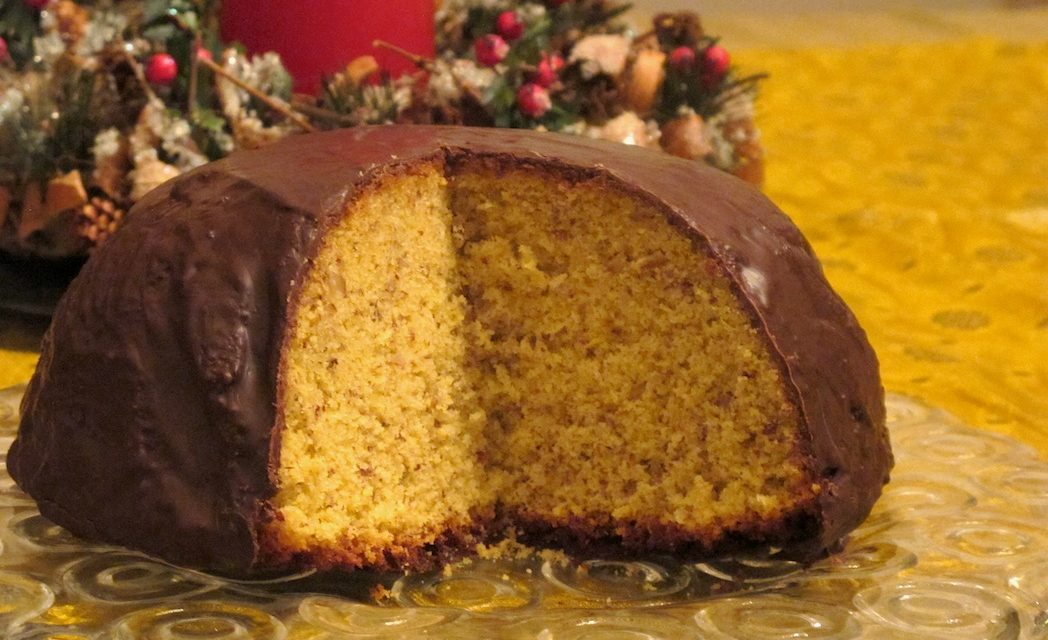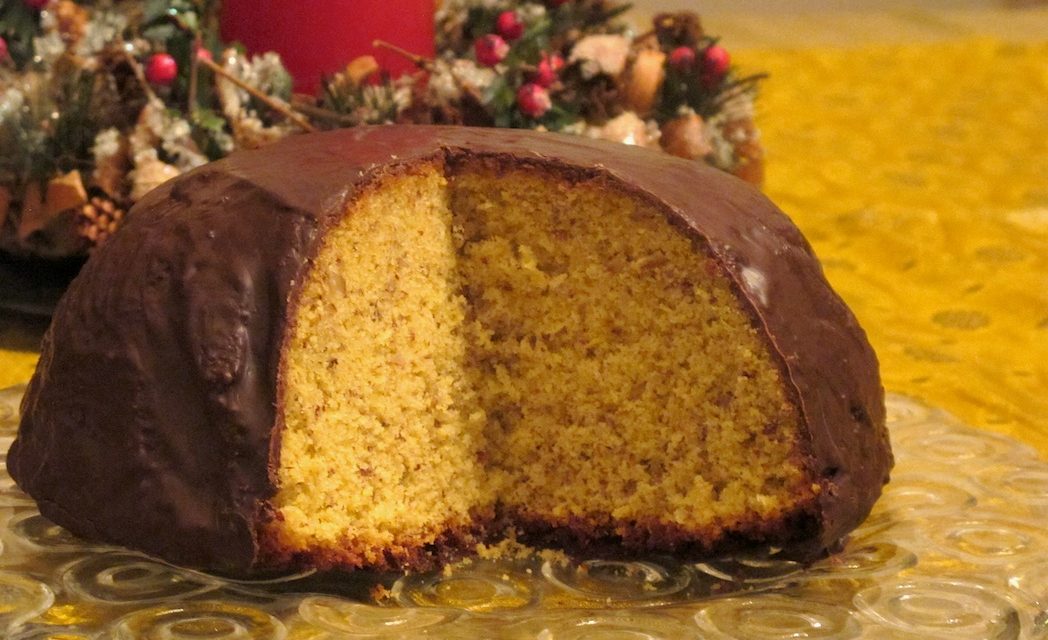 The parrozzo it is a sweet of form hemispherical prepared and tasted on the occasion of Christmas, but not only. Originally from Pescara , presents itself to the eye with its beautiful chocolate glaze and when cut reveals an interior which, on the other hand, has a yellow-orange color . The original recipe has as ingredients the semolina (which can be replaced with yellow flour), le chopped almonds , both sweet and bitter, the grated lemon peel , eggs, sugar. There greedy cover it is prepared, instead, using dark chocolate and butter . Its delicacy is very famous and was celebrated by D'Annunzio in Song of the Parrozzo .
Ratafia liqueur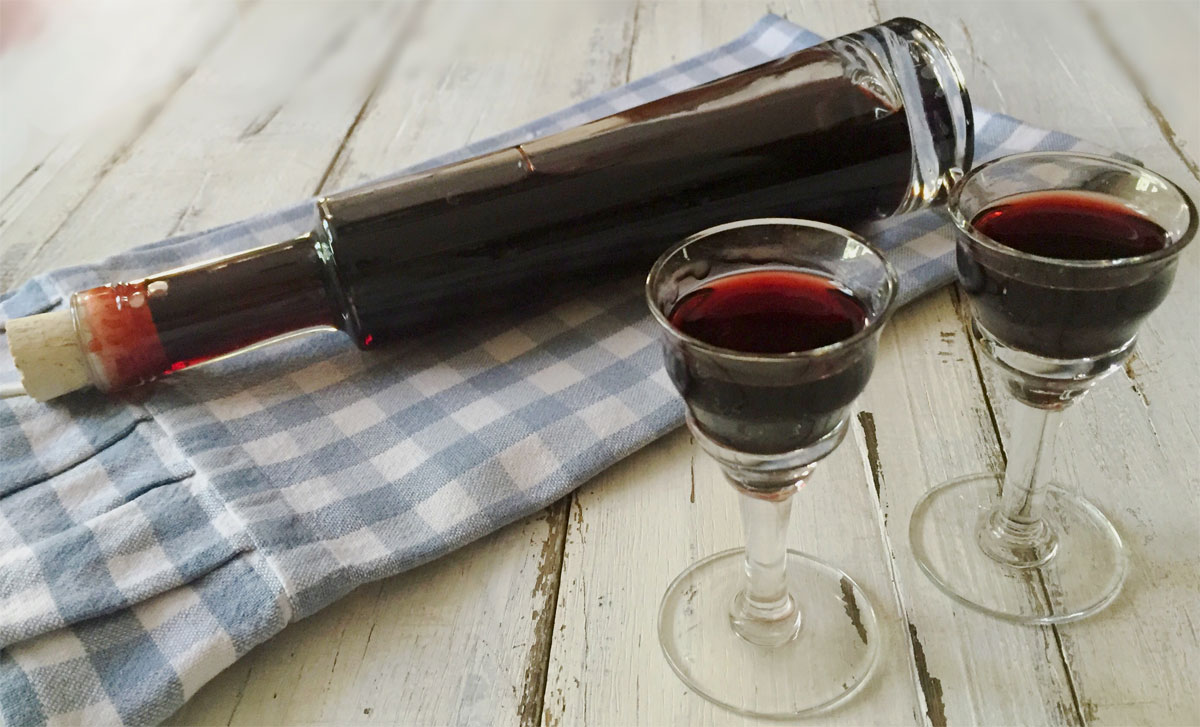 The Ratafia is an Abruzzo artisan liqueur of ancient origin and from typical dark red color . Enjoy it at the end of meals or how meditation liqueur . It is prepared with a recipe that puts the two ingredients used in perfect balance: macerated black cherries and Montepulciano d'Abruzzo wine . It should be drunk fresh and its gradation of about 18 degrees is accompanied by a sweet taste e persistent , while its scent spreads notes of berries and cherries . Its versatility also makes it a delicious ingredient for creating excellent cocktail .
Mule balls (mortadella from Campotosto)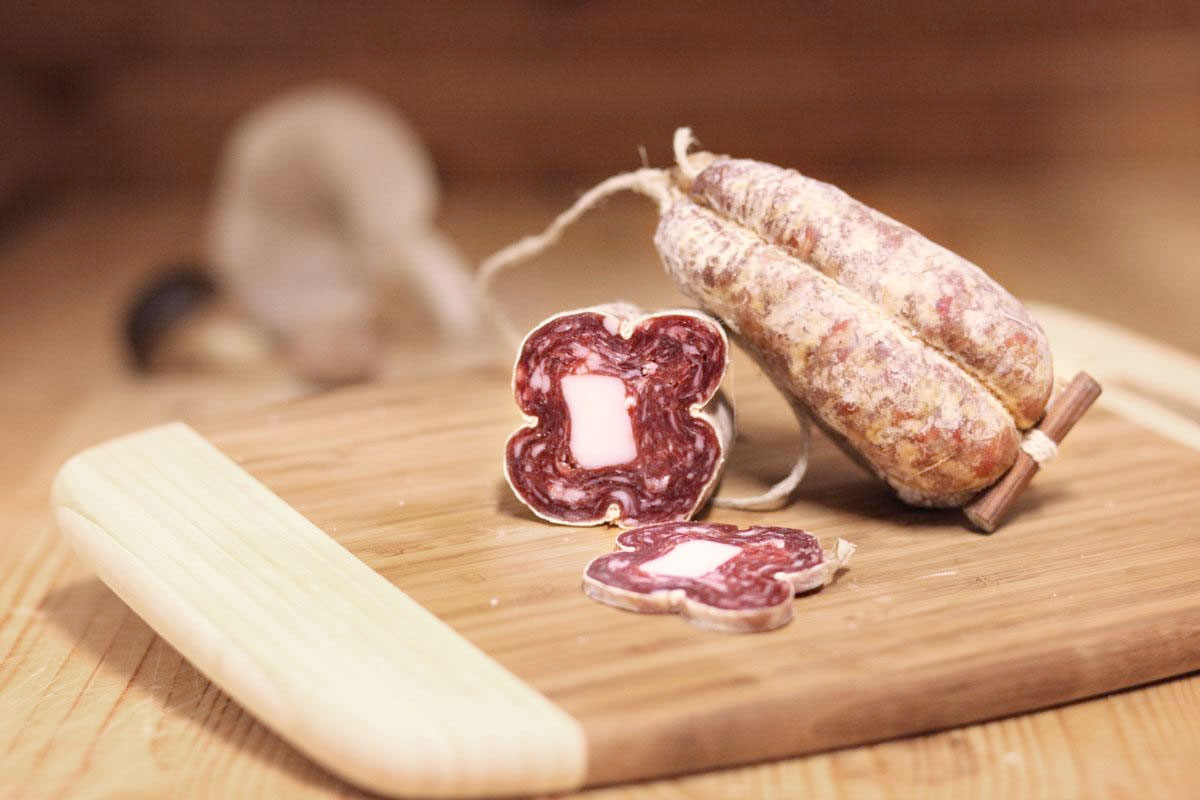 There Mortadella of Campotosto (locality in the province of L'Aquila which is located within theGran Sasso National Park ) better known by the nickname mule balls , is produced following the ancient traditional rules. After the processing of finely ground lean cuts and of bacon , a central lard which, after cutting it, stands out with its white color . The mortadella, which has a typical oval shape , is aged for a minimum of 2 months. On the palate it is very particular: it highlights the meat very compact and its strong flavor , which contrasts in a balanced way with the sweetness of the lard .
Aquilan liver sausage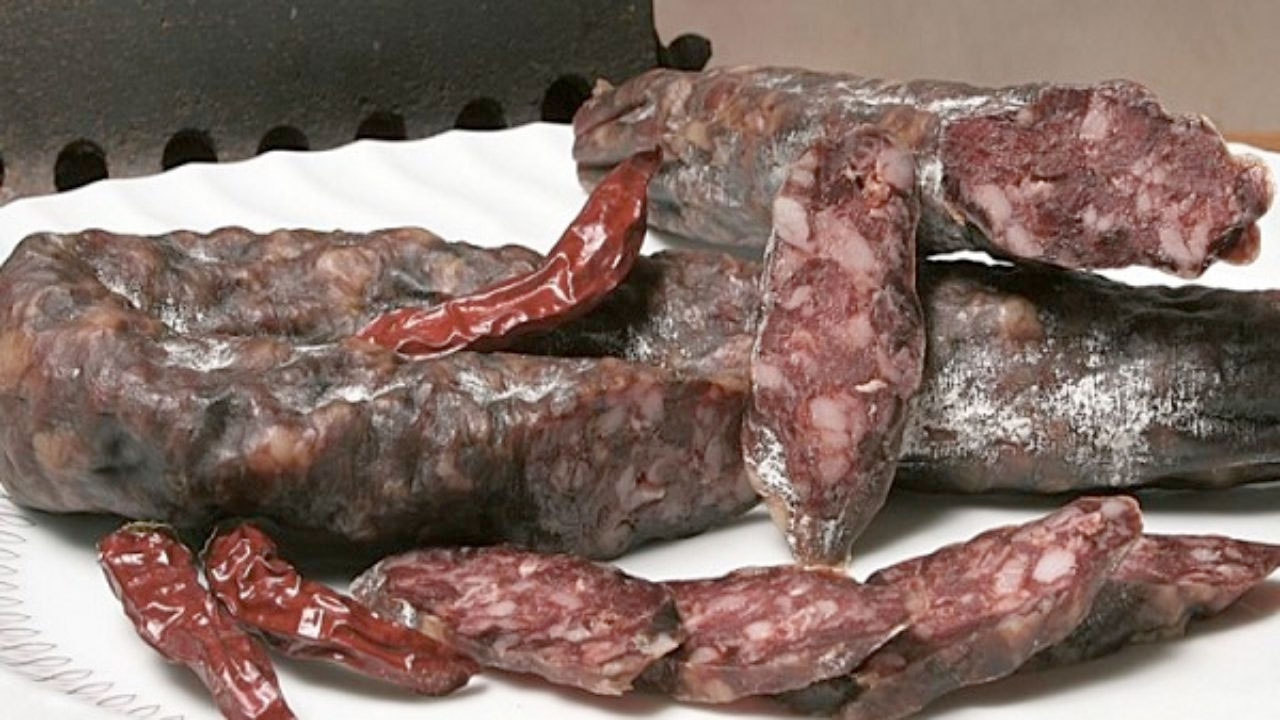 Known as cicolana, the Aquilan liver sausage has a typical shape horseshoe . Its dough is based on tongue, heart, liver, meat, lean and fat, pork . After grinding, the dough is enriched by adding chilli, pepper and garlic, thus characterizing its final flavor, which is strong and decisive . It is exquisite cooked on the grill and it must be cut into rather thick slices. There is also one sweet version , in which, in addition to using less spices in processing, del honey , which is brought to the table on the occasion of the Easter .
Sulmona Red Garlic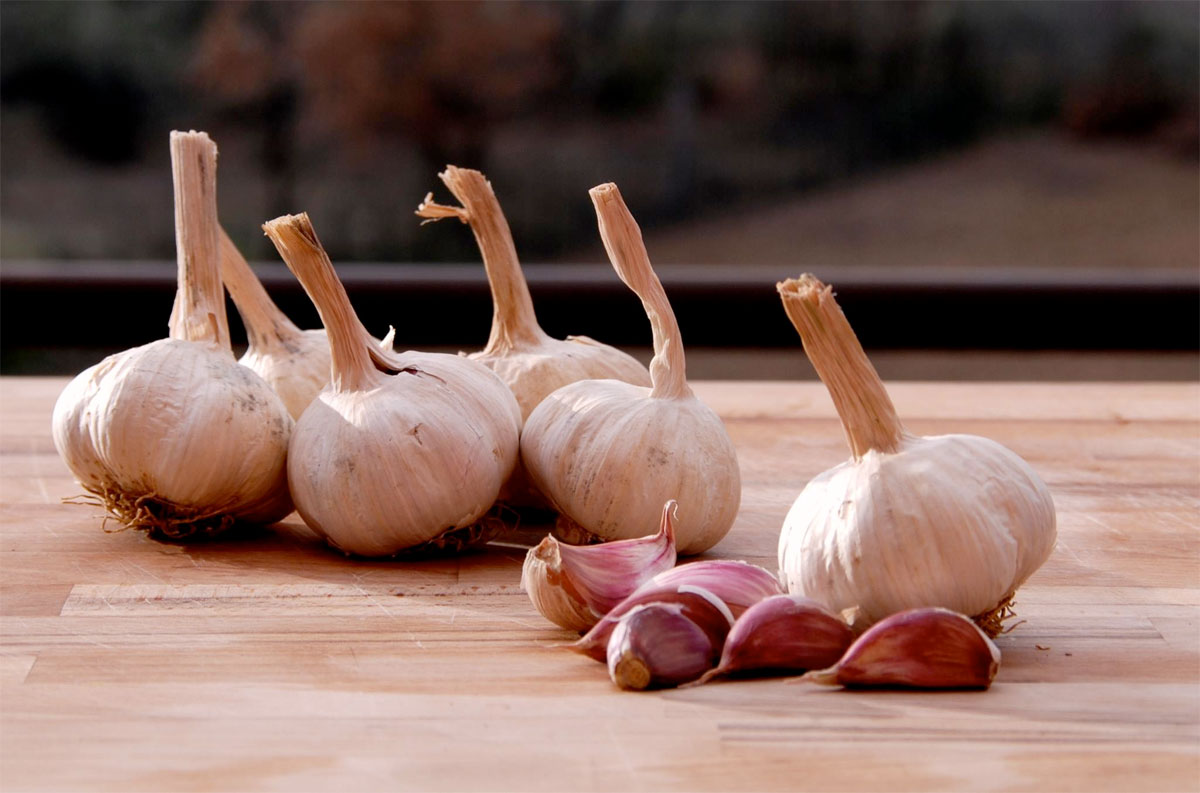 The production area of Sulmona red garlic refers to the Peligna Valley, in the province of L'Aquila. Its name derives from the tunic color who clothes him and protects his own cloves larger in size than the other types. In addition to being a fine product from a gastronomic point of view for dishes to which it gives its spicy, persistent, very aromatic flavor , the red garlic of Sulmona is rich in essential oils and active ingredients. It has, therefore, a antibiotic effect and experience beneficial properties resulting useful, for example, for those suffering from hypertension . In the kitchen it is excellent prepared marinated in vinegar and white wine .
Marcetto Cheese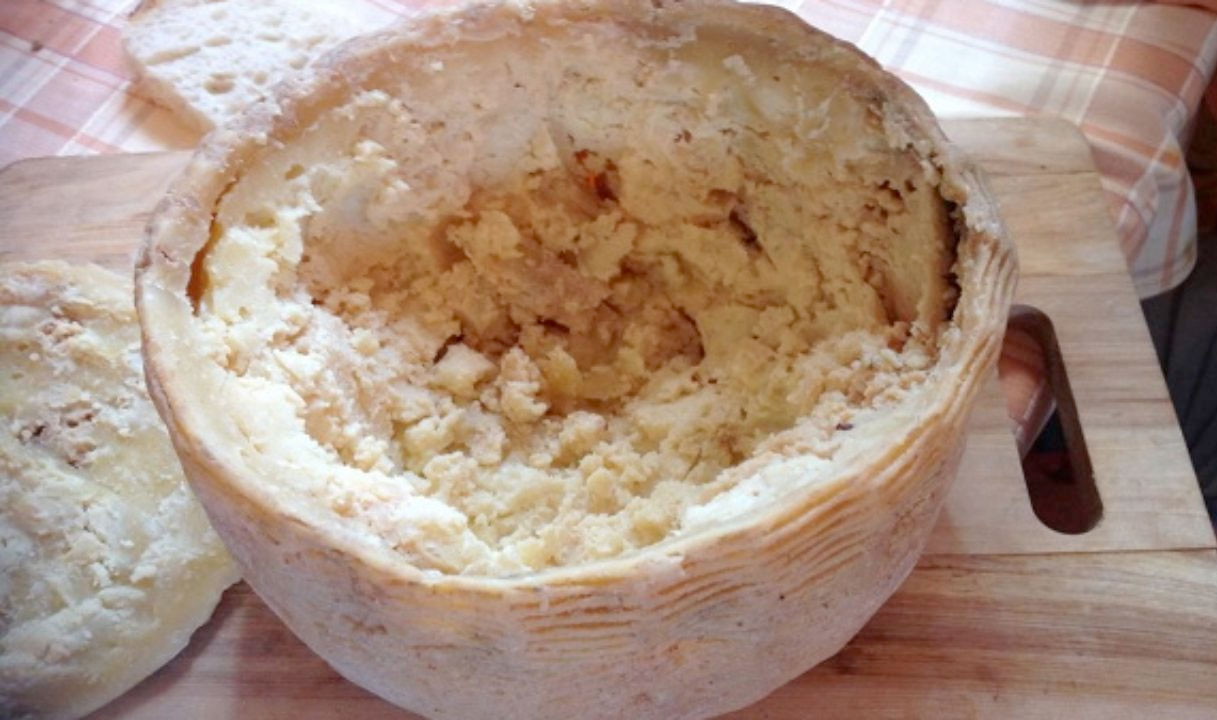 Creamy and greedy, the Marcetto Cheese is a pecorino cheese typical of the area of Castel del Monte , in the province of L'Aquila. Has a strong, decisive, spicy flavor and an equally intense perfume: characteristics that derive from a particularity of its processing, that is the action of the larvae of fly Piophila Casei , which, after having insinuated themselves between the cracks in the crust, degrade the proteins, giving life to a unique product of its kind. The Marcetto Cheese it tastes perfectly spread on bread , fresh or bruscato, accompanied by a glass of red wine just as intense.